Jennifer Ann "Moze" Mosely is a main character in Ned's Declassified School Survival Guide. She is portrayed by Lindsey Shaw.
Personality
Jennifer is the calm, level-headed one in the trio of herself, Ned and Cookie. She is smart, has a fear of public speaking, is athletic (she plays on the volleyball team and also qualified for cross country and to be co-captain of the cheerleading team), and had a crush on Seth Powers. She is often indecisive, as demonstrated by her inability to pick between Ned and Feynman.
Appearance
Moze starts off being taller than Ned in the first season, but roughly the same height as Cookie; She has long brown hair that grows longer each season, brown eyes, and light skin. She dresses in a practical, tomboyish way, and once tried to dress girly, but decided to soon give up.
Relationships
Ned Bigby (Best Friend/Boyfriend)
Ned and Jennifer are neighbors across the street and best friends. Ned was the one who gave Moze the nickname hers in the first grade to avoid confusion with the other three "Jennifers" in the class. Throughout the seasons, they are shown to be very close and friendly. In season 3, Moze begins to realize her feelings for Ned and vice versa, all this starting with the kiss at a party in the second season and the bus kiss and later at Seth's party where sparks fly like In every kiss they gave, when they pretended to be Boyfriends Moze I enjoy it, during this season Moze must choose between Faymen and Ned, When she realizes that Ned loves her, she lets Faymen go but Suzie returns, In the final chapter Ned realizes that the one he loves is Moze and they kiss in the Rose Garden and start dating.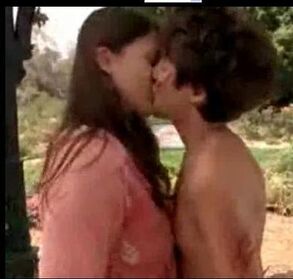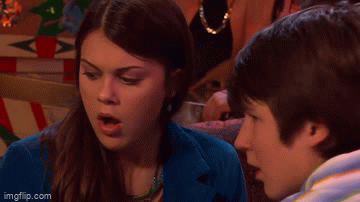 Cookie and Moze are best friends and are shown to be close.
In the first season, Suzie and Jennifer were enemies. As the series progressed, they soon became friends due to common interests,
Trivia
She saved Ned from the girl's bathroom once. Then in the Episode "Guide to: Bathrooms and Project Partners" she saved Cookie from the girls bathroom once.
In Season 1, she had shoulder-length hair.
In Season 2, her hair was a little longer than season 1 plus with bangs.
In Season 3, her hair is longer than before, her bangs have grown out; she starts to wear more girly like clothes.
At first, she only had two guy friends (Ned and Cookie), but now has other friends like Suzie Crabgrass, Lisa Zemo, etc.
Notes and references
Gallery
Click here to view the gallery.